Swipe left and right to navigate the slideshow.
Seven Critical Questions for Solo Agers
There is a rising tide on the horizon—Solo Agers—that is, people who are over sixty with little or no familial support.
Many such people already understand just how much time and energy goes into supporting an older person, as they are or have been caregivers for their own parents. Visiting to abate loneliness, monitoring medications, managing finances, or simply providing rides to a house of worship or get groceries—it can be a major time commitment. A Solo Ager needs support systems, with the flexibility to change over time as needs and abilities change. Being a Solo Ager does not have to mean aging alone.
In fact, it is possible to have a higher level of care by relying on many more institutions and caregivers than one might have relying on the support of children. Therefore, many of these questions should be considered not only by Solo Agers, but by everyone.
Where Will You Live?
According to a 2021 study done by the AARP, three quarters of those over age 50 wish to remain in their current homes, yet only 34% recognize that they may need to make physical changes to their house for continued access. A Solo Ager should consider modifying the bathrooms and installing ramps and lift bars where there are steps. The house must remain navigable when the Solo Ager needs to use a walker or wheelchair to get around.
Senior community housing offers access with built-in opportunities for socializing. Different senior facilities have different benefits and levels of care. Many such facilities have significant waiting lists, so early planning is important.
Who Will Decide If You Can't?
Just because we always have, does not mean we will always be able to.
State laws provide for a default in the event of a person's incapacity, but those defaults are generally geared toward familial support. Solo Agers should be especially careful to put advance directives and documents together ahead of time so they get to decide who that person will be instead of being assigned to someone they have never met by the court. The legal documents that every Solo Ager should execute are:
Financial Power of Attorney
Health Care Directive
Last Will and Testament
In appropriate circumstances, the Solo Ager should also consider establishing a revocable living trust for financial management.
The Solo Ager needs to look into a care management agency to delegate responsibility for these decisions. A care management agency is a company that specializes in understanding the needs of older adults, what Medicare and Medicaid and other social programs cover, and options and services related to aging such as food, housing, rehabilitation, and legal issues.
Who Will Oversee Your Lifecare Services?
Garden State Trust Company, acting as a corporate fiduciary, provides oversight of care management agencies and others on behalf of clients with our Lifecare Services. This allows us to act as the concierge to many additional services to enhance our client's aging experience, such as:
Arranging for Long-Term Care Insurance when appropriate
Arranging for Medical Reimbursement
Arranging and monitoring In-Home Care
Arranging for Independent or Assisted Living Alternatives
Arranging and help with the sale of a home when moving into an Independent or Assisted Living alternative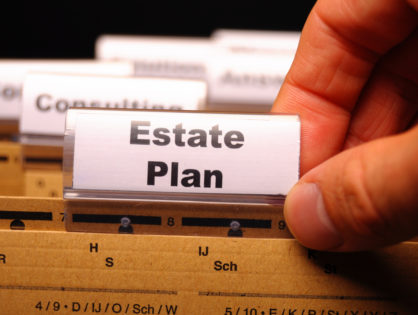 Why Should the Solo Ager Choose a Corporate Fiduciary?
For the Solo Ager, these benefits of working with a corporate fiduciary (such as Garden State Trust Company) should be given careful consideration:
A corporate fiduciary is held to the highest legal standard of always putting their client's interest first.
A corporate fiduciary does not take vacations, get sick, or move away.
A corporate fiduciary is skilled in portfolio management.
A corporate fiduciary will be familiar with the federal and state laws that relate to their client's financial well-being.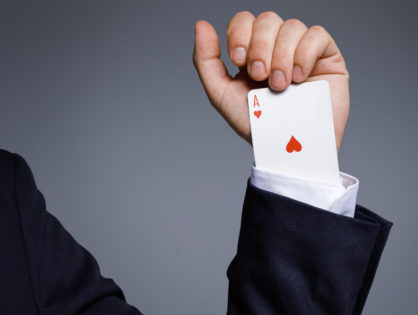 Can You Defend Yourself Against Financial Scams and Undue Influence?
Although seniors may be considered by some to be the most vulnerable to financial scams, the recent increase in social media scams and text message scams proves that all generations are susceptible and, in some cases, younger generations are even more susceptible.
For a solo ager, the family safety net concerning financial scams disappears. Vigilance is key and watching for the red flags involved in financial exploitation. You can read about those red flags, and steps that can be taken to prevent you from becoming a victim, in our information brochure: Watch Your Wallet.
Staying informed about the latest swindles is a great idea too. Though Garden State Trust Company does not have a newsletter dedicated to this topic alone, we often include articles in our free monthly newsletter, and we have a blog post when something particularly different comes along, like our scams are becoming more elaborate post.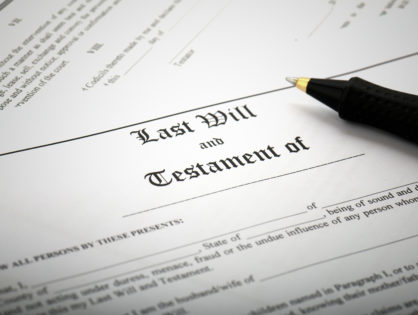 Do You Need a Will If You Are a Solo Ager?
Yes, you do. When you die without a will or trust, the law defaults to a set of statutes that are collectively known as the laws of intestacy. In general, these laws direct how an estate will be divided among a decedent's relatives. For the Solo Ager, those distributions may not be in accordance with their wishes.
When Solo Agers' relatives are absent or distant, how should their estate be handled?
Do they want their estate to go to funding a scholarship? Do they want their estate to go to those that helped care for them in their final days as a bonus (this should be done with extreme care due to the possibility of undue influence)? Do they want to split their estate between students they have been mentoring?
Who will settle the estate? A corporate fiduciary, such as Garden State Trust Company, should be considered for this important job.
Are You Ready For a Trust?
One of the best ways to incorporate all of this planning together would be the establishment of a revocable living trust or standby revocable trust. A funded living trust gets trustee services right away. Services such as investment management, or administrative tasks such as paying the bills each month. On the other hand, a standby trust could be created to be funded and come into play only in the event of mental or physical incapacity or being adjudicated incompetent by the court.
In addition to the financial management benefits, having a trust avoids the necessity of a guardianship or conservatorship.
Either way, the solo ager is creating funding for an enhanced level of care ahead of time. To learn more about what a trust can do later in life, click on our boomers and beyond page here.
© 2022 M.A. Co. All rights reserved.
Place your cursor over the image for next and previous navigation arrows.